So, recently I've been receiving a lot of cookbooks from delightful publishers who want me to try out their wares. I won't complain– I am a complete and total fiend for cook books. One of the best ones I've gotten lately is The DIY Pantry by Kresha Faber, from Adams Media.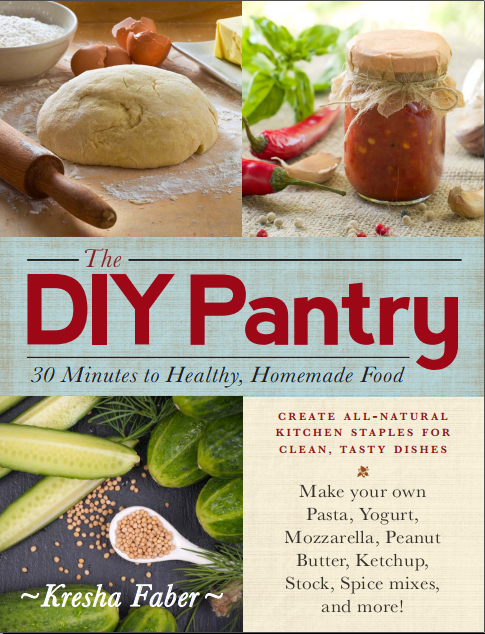 David and I have been making the honest attempt to eat both 1) better, all-around and 2) vegan for the past few weeks. We'd both been gaining weight and feeling incredibly sickly, and it was time to make a major change.
After making most of our food at home and from scratch for three weeks, I can honestly say many of my lupus symptoms have lessened. What they say is true: real food does your body real good.
*Ignore my terrible English, please.
My favorite thing about this book is that it re-creates things that go into easy recipes as well– like cream of mushroom soup for casseroles, or DIY Sriracha. This really is a great way to stock a pantry for easy, at-home cooking.
The only drawback is that "pantry goods" are normally things we keep for weeks or months on end, and expect them not to spoil. Pantries in the good ol' days were dark, cold root cellars where things could keep for many months without spoiling. Nowadays, my pantry gets as hot as the rest of my house in LA, and some of these home-made items will spoil if kept out and in the heat.
Maybe it should be called The DIY Stocked Refrigerator instead?
**None of the links in this blog post are affiliate links. Click and buy away!
header image courtesy pexels.com