Spring break is here (or, nearly so) for many people and summer has already hit Southern California full-force. It's time to stock up on some alternative beach reads.
But, clearly, I'm not talking about any book with a wedding ring on the cover or about shopping (#feministbarf), but this is also not the time of year to tackle the latest in-depth treatise on global warming or the troubled American economy (#weareallscrewed). Here are some of my favorite entertaining, easy-to-read books to devour on the sand:
The Ocean at the End of the Lane by Neil Gaiman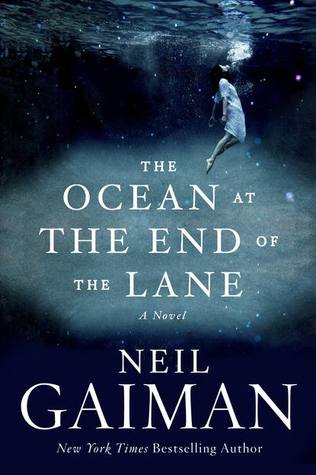 I'm not entirely sure why, but I read basically every Neil Gaiman book as though Alan Rickman is narrating it. This is more of a novella than a novel, but it's delightfully rippling with action, beautifully written scenery, and stakes that are just high enough to make you finish the book in one sitting.
The Supernatural Enhancements by Edgar Cantero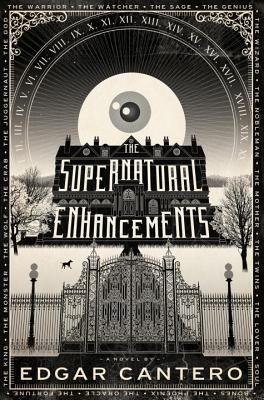 Cantero is a Spanish author who managed to wonderfully capture the spirit and fluid reality of one of my favorite American writers– Ray Bradbury. I can't stomach most high fantasy, but I do love books that have the supernatural touch the real world (or, in this case, slap it clear across the face). There's a troubling relationship between a 15 year old girl and a man in his early 20s that is only sort-of positively resolved at the end (eurgh), but overall, a brilliant read, and I can't wait to see more from this author.
The Girl With All The Gifts by M.R. Carey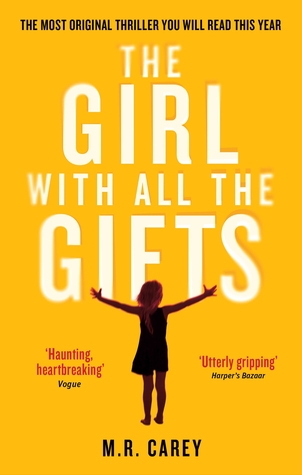 Don't be surprised if you see this in theaters by 2017– I wouldn't be shocked if the rights were already optioned. Carey is a fairly well-known comics- and screenplay-writer, and this book tackles the post-apocalyptic world that is so "hot" right now. The "secret" is super easy to figure out (you'll get the "A-ha!" moment within the first chapter; certainly books in this genre count as "Alternative Beach Reads"), but it's a lovely way to flip the story around. Bonus: almost all the characters are female and the one you root for most is an older woman of color. Well done, Mr. Carey.
Where'd You Go, Bernadette? by Maria Semple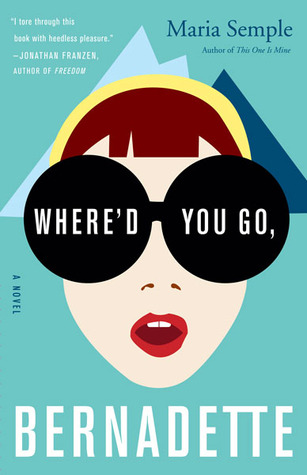 I've been living under a rock, because I missed this one when it came out in, like, 2012. Whoops. A brilliantly funny and engaging mother-daughter story where the mother is, FOR ONCE THANK GOD, not evil. I can't handle that Disney-fied garbage anymore. No more evil moms, please. Ever.
Don't Get Too Comfortable by David Rakoff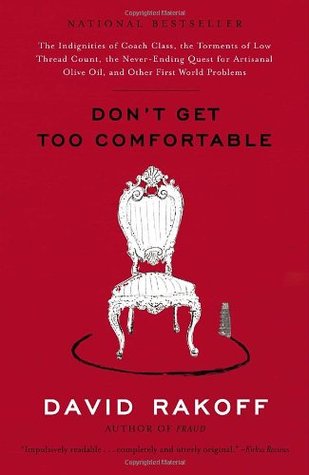 I have a thing for hilarious, middle-aged, gay men, and Rakoff (who is literally the only celebrity whose death I have ever cried about) is the most hilarious. Unless you want to sob, do not mistake this book with his later anthology, HALF-EMPTY. This is the one you want. If you can, find this on audiobook and languish in Mr. Rakoff's amazingly breathy and practiced voice. Or find his old appearances on This American Life.
Wacky Chicks by Simon Doonan
Hilarious, middle-aged gay men, again. Doonan– bon vivant and most famous for being a creative director at Barney's– reminds me on a regular basis that it is perfectly ok to not just march to a different drummer, but to have no drummer at all. The book is over 10 years old, but if you haven't read it, do so and feel lovely. Some Alternative Beach Reads that make you feel more comfy in your bikini? A must.
The Golden Compass by Philip Pullman
Still shocked to meet people who haven't read this. They made a movie out of this ages ago, but it was panned because it was compared to Harry Potter, when they are completely different beasts. Though this is appropriate for older kids and has a lot of elements that seem magical, it is some serious social commentary with a huge dash of religious skepticism. Notably, the Roman Catholic Church hates this book, so… you know, read it.
Outlander by Diana Gabaldon
The more times I re-read this book, the more I struggle with the fact that I like it. It's cheesy, with really lame love scenes, and the more I think about it, the gender roles in the first few in the series are problematic and stupid. But. BUT. I keep reading. It's freaking addictive.